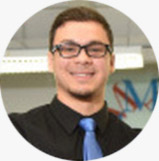 Kevin Hernandez
When I finished elementary school I had two options, to go to my local public school, which was known for having student violence and poor academics, or to attend Mater Academy. I started Mater Academy in the 6th grade and I would not be where I am today if it were not for the support I received there. The hardworking and motivated teachers and administration pushed me, and every other student, to reach my highest potential. I am proud to say that, because of the education I received at Mater, I now attend the number one liberal arts college in the country, Williams College, on a full academic scholarship.
Mater allowed me to experiment and see what I wanted to do in life before even graduating from high school. During my senior year, I had the wonderful opportunity of being part of an executive internship, which led me to the realization that working in education is something that I want to do in the future. During the first year of my internship, I helped create the Executive Partnership (EXP) mentorship program, which allows students to earn real life experience by interning with local businesses and organizations during high school.
Today, my EXP partners and I come back every summer to Mater – to give our time and continue to grow what we have started together.

Andy Alfonso
Ever since my arrival to this country, my parents always instilled in me the notion that education was my ticket out of poverty. I joined the Mater Academy family in the sixth grade – a tiny, charismatic student destined for greatness, I was eager to become involved with every organization and activity on campus. Little did I know how the relationships I built throughout my seven years as a Mater Lion would have an incredible impact on me both personally and professionally. My Mater family allowed me to reach heights I could only have dreamed of before. I was always pushed to explore, to create, to challenge, and to lead.
Mater Academy gave me the tools I needed to build a strong and diversified portfolio that would allow me to excel in all my endeavors. Teachers, faculty and staff made sure I had all the resources I needed to successfully seize every opportunity available to me.
The seamless, rigorous college-preparatory curriculum allowed me to take an array of Advanced Placement courses and earn an Associates Degree before graduating from high school. During my senior year, I had the opportunity to run for and was elected to serve as state president of the Florida Future Business Leaders of America. I also competed in various business-related events at the local, state and national levels, ultimately becoming a three-time national champion.
I may have left Mater Academy, but Mater Academy will never leave me. Someday, I will be Andy Alfonso, Esquire, Forever a public speaker, forever a leader, forever a Mater Lion.

Maurene Sotero Balmaseda
"Mater Academy provided me with a solid foundation as a student that drove my future accomplishments in college and in the workforce. I am grateful that I can return as a member of the board of directors to continue the Mater legacy for years to come."

Javier Jerez
"As a student, Mater Academy provided me with an environment where I was encouraged to challenge myself. As an alumnus, Mater Academy provided me a network of support. As a board member, I now have the opportunity to positively impact the lives of other Mater students."